Zimx HB2 Kids Hover Board Bluetooth Led High Powered Rapid Charge Balance Board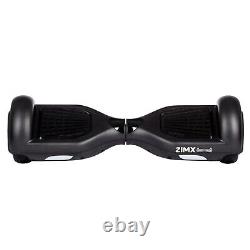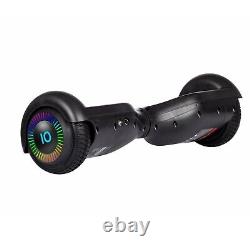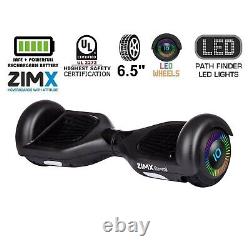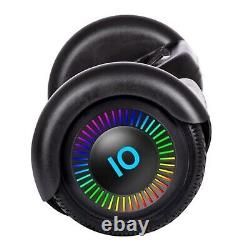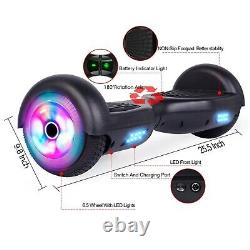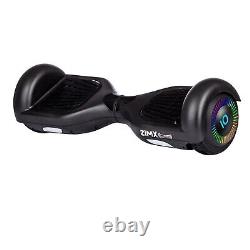 Our ZIMX HB2 Hoverboard in Black provides the most stylish way to take advantage of modern technologies. Providing a hi-tech alternative to simply walking around, the HB2 Hoverboard also provides the ability to learn new tricks and perform breathtaking spins. It provides fun for the whole family and is suitable for ages 6 and up.
Furthermore, the HB2 utilises a light yet sturdy frame. This provides the optimal aerodynamics for being able to perform advanced tricks while still remaining sturdy and durable, with longevity being focus number 1. Its tyres measure 6.5 inches which further help to streamline the HB2. Ideal for both beginners as well as advanced hoverboard heads, the HB2 will provide a laugh a minute. Samsung Battery with LED indicator will let you know how much juice you have left so you know when it is time for another charge. LED light up wheels will be the talk of the town, when riding your hoverboard with your friends. High Power LED pathfinder lights under each foot panel, to help you see where you are going. Intuitive Control three-axis gyro-sensors and accelerometers precisely monitor angular changes to make controlling the board feel natural.
Regenerative Braking board will take advantage of every opportunity to save energy by maintaining weight limit and recharging the battery during braking and downhill riding. Rapid Charge Battery your board will only take approximately 2.5 hours for a full charge from dead/low battery level, and you will be able to ride for 3 to 3.5 hours (approx) until your board needs another charge.
Quiet Motor Technology duel electric motors operate almost silently while still allowing you to cruise up to 5 times faster than walking. It's the best example for green transportation. Powerful Motors high-quality magnet and stator material provide efficient, reliable power.
These powerful motors allow you to cruise your board at speeds up to 8mph. Warning: It is illegal to ride electric scooters on public roads, pavements, or cycle paths.
They are intended only for use on private land with the owner's permission. See Guidance for local areas and rental operators of e-scooters.